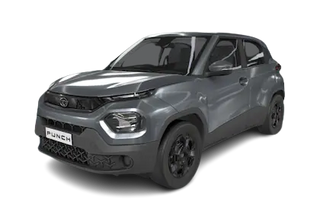 easy to install
Our premium-grade ABS accessories offer a winning combination of style and protection. Made with high-quality ABS, they provide superior strength while being lightweight. They are available in a range of colors that match your vehicle's interior. Featuring premium stainless steel and chrome inserts, they add a touch of luxury. Not only do they protect your front facia, but they also give your vehicle a bold and aggressively unique look. Installation is a breeze with no drilling required.
How to install tata punch body kit
here are the step-by-step instructions for installing the kit:
The kit consists of six pieces, including two for the front and back bumper, four pieces of side cladding for each door, and a primer kit.

Start by preparing the surface. Clean it thoroughly using an alcohol swab and apply the primer as instructed.

Align the front part of the kit according to the guidelines demonstrated in the video.

Remove the tape liner from the adhesive side of the front part and carefully fit it into place, following the provided instructions.

Insert the Allen bolts into their designated positions as shown in the video.

Next, insert the self-tapping screw as indicated.

Now, for the rear add-on, align it with the bumper and repeat the installation process as demonstrated in the video.
By following these instructions, you'll be able to successfully install the kit and enhance the appearance of your vehicle.